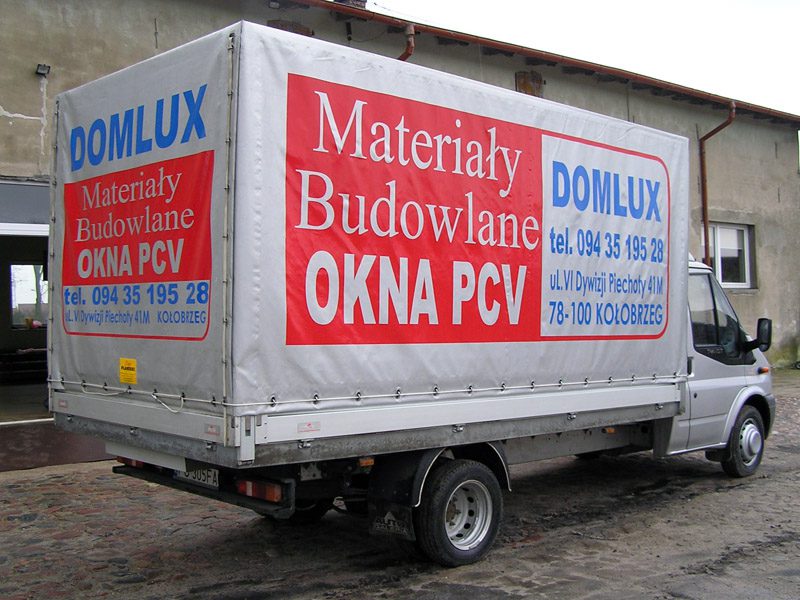 Advertising graphics according to your design
We provide a professional approach and a wide range of possibilities to adapt advertisements on tilts to customer expectations. Regardless of the chosen method, we guarantee lasting, clear and aesthetic results that will attract attention and promote the brand or advertising message.
in the production of tilts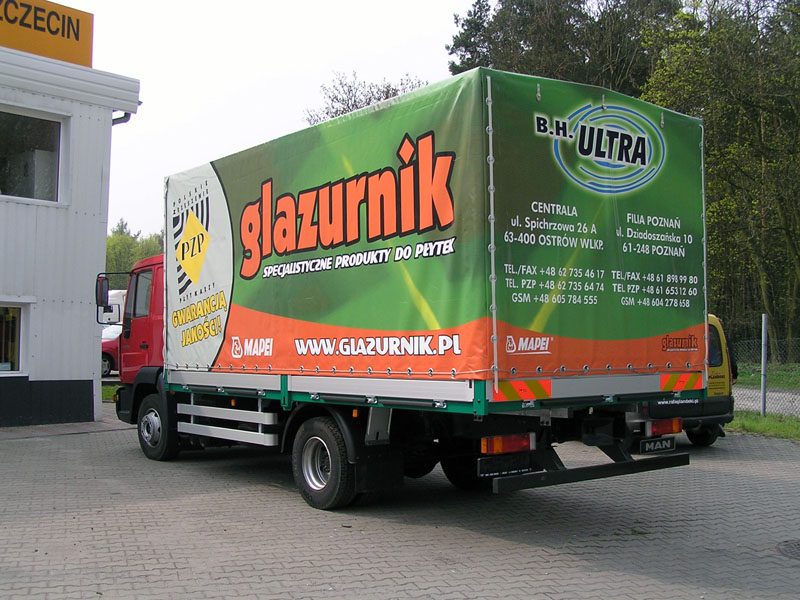 Sticking with stencil foil and painting.
This technique consists in covering the tilt with stencil foil and then painting it with special paints. Advertising made in this way is extremely durable and resistant to weather conditions. We can get precise and clear graphics that will stand out on the tilts.
This method consists in covering the surface of the tilt with a special foil, which may contain graphics, logos or text. This technique is quick and effective, but may limit the number of colors in the graphic. This is a good option for simple and one-color advertising designs.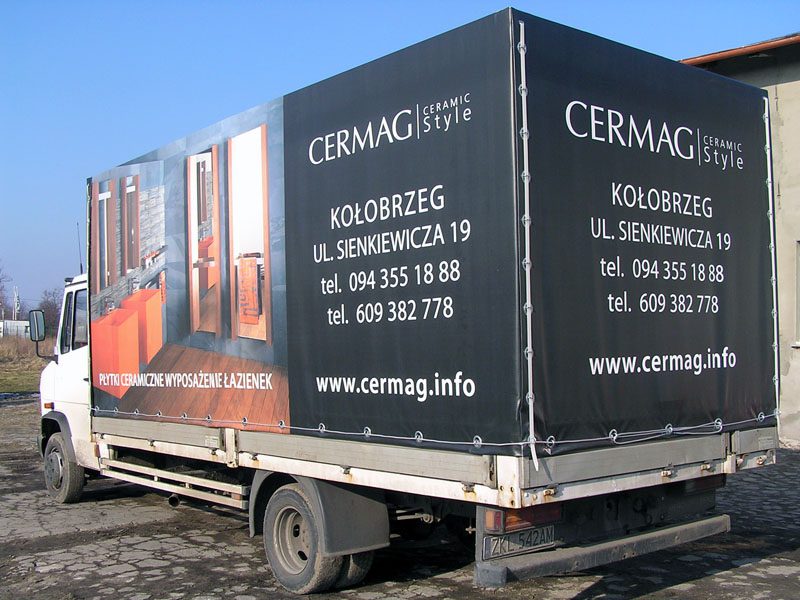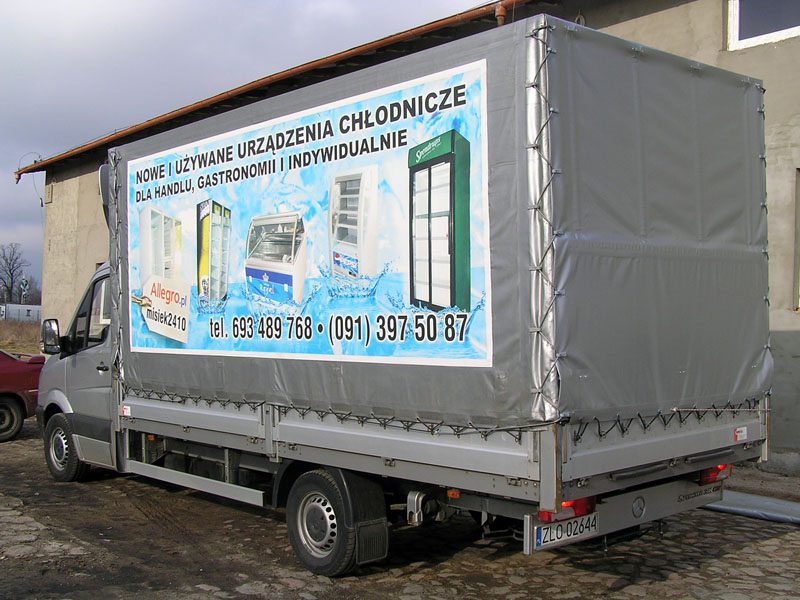 Large format solvent prints.
This method involves printing graphics on tarpaulins using special solvent printers. This technology allows you to obtain high-quality, high-resolution, multi-colored graphics. This gives the possibility of making more complex advertising patterns that may contain many colors and details.
This method consists in printing graphics on tarpaulins using UV printing technology. It ensures excellent print quality as well as durability and resistance to external factors. Thanks to this technology, we can obtain high-quality, full-color graphics on tilts.