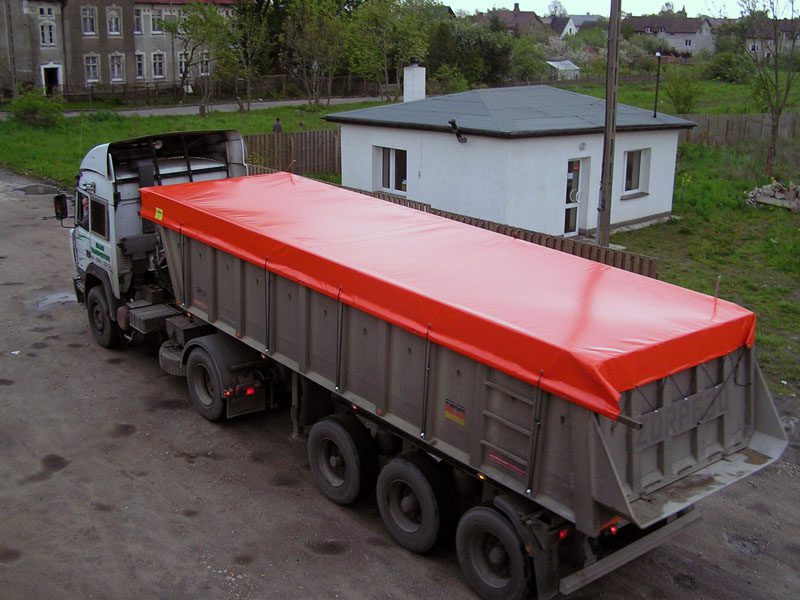 < Quality you can rely on >
In order to secure the transport of loose products, we make tarpaulins for tippers. We use fabric with a weight of 680 g/m2 and 900 g/m2, in a full range of colors. Depending on the type of tipper body, the tarpaulin can be rolled up using a pipe or folded manually.
lies in satisfied customers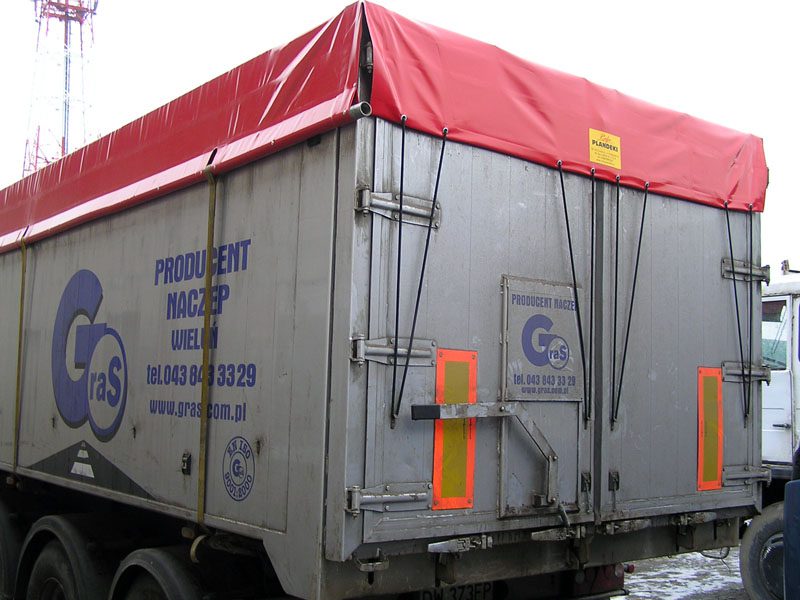 Tipper tarpaulins are specialized covers designed for tipper vehicles, which are used to secure and hold the load during transport. They are not only a practical and functional solution, but also an effective form of cargo protection during transport, ensuring safety and comfort for both the driver and the cargo.
Suitability for many industries.
Tipper tarpaulins are extremely useful in industries such as construction, transport of bulk materials, gardening and others, where there is often a need to load, transport and unload large quantities of materials.
Thanks to their functional features and durability, tipper tarpaulins are a reliable tool for the effective and safe transport of various types of cargo.