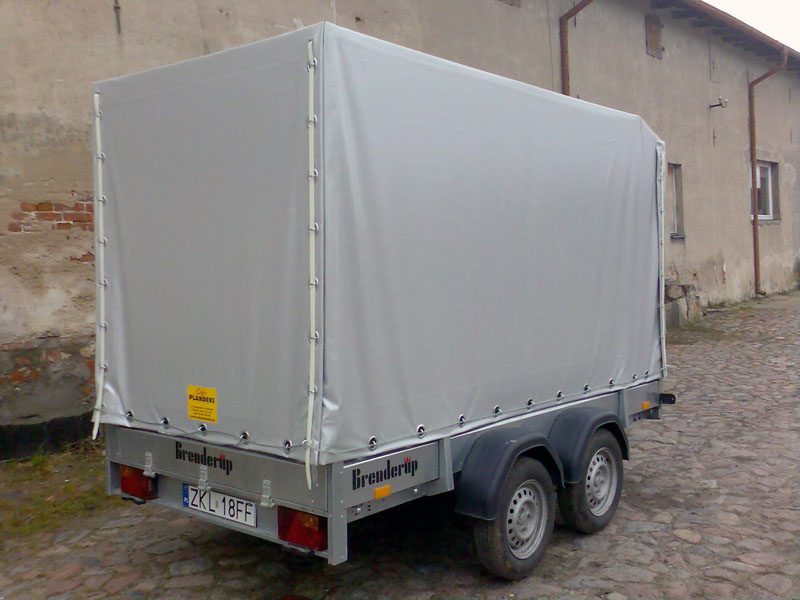 Tilts dedicated to trailers
In order to secure the goods transported on small car trailers in a simple and quick way, we offer you the use of a cover sheet or a tarpaulin mounted on a frame. The fastening of the tarpaulins on the trailers and the technical solutions used are consistent with the standard and customs tarpaulins for vans.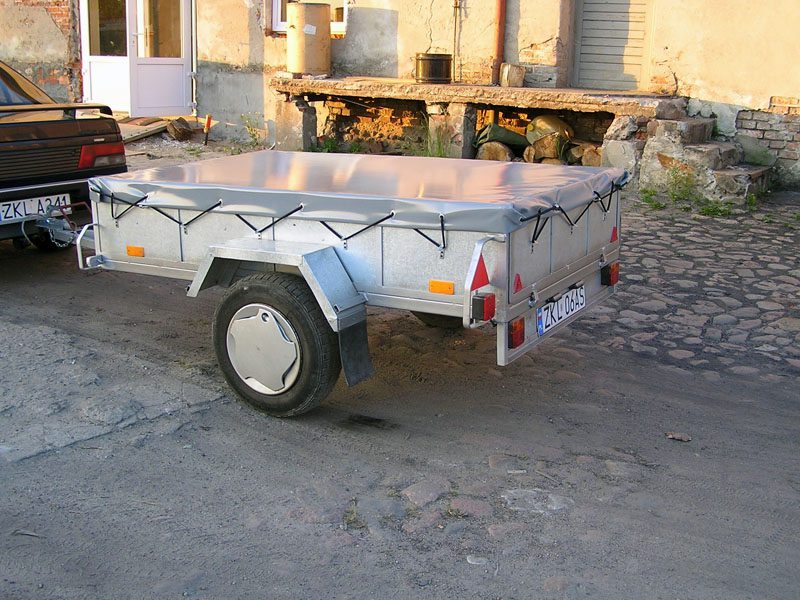 Our products provide effective protection against rain, snow, dust and other contaminants, which allows you to keep your cargo in excellent condition. Thanks to our covers, trailers become more versatile and functional, enabling safe transport of various types of loads.
Our offer includes various models and sizes of trailer tarpaulins that are easy to install and remove, which ensures comfort of use. In addition, our trailer covers can be tailored to individual customer needs, for example by adding additional pockets, straps or fastening systems.